MASTERCHEM LOGOPLASTE
Who we are
Masterchem Logoplaste is a leader in development and production of plastic packaging.
Since 1992 we have been establishing high standards of packaging production, PET preforms and closures, for all market segments. Innovations in production processes and respect for the environment, position us as the model European plastic packaging manufacturer.

MARKET SEGMENTS
For the cosmetic industry, packaging plays an important role. It isolates the product from the external environment, it ensures microbiological protection, but it also prevents loss of product quality. Packaging is inscribed in the brand identity and its recognition. Packaging, to a large extent is what makes the client reach for the product and take it of the shelf.
Recently, the importance of environmental issues have been increasing, and the consumers pay attention not only to the look, but also to the impact the packaging of their favorite product has on the environment. Technological innovation enables us to create safe and practical packaging. We offer attractive solutions and improvements for functionality and appearance.
We act today, thinking about tomorrow!

We want to be the first-choice partner in terms of innovation, flexibility and speed, always in compliance with sustainability standards.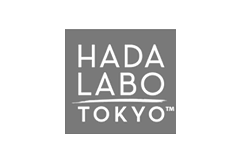 News
We are changing for you. Below you can find the latest and the most important news.